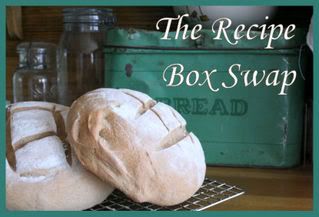 It is time for the Recipe Box Swap and this month's theme is Garden Fresh (of course!).
Do you have a recipe that features something fresh from the garden (or farmer's market or grocery store)? One of those summer must-have recipes? If so, share it this Thursday.
Post your recipe on your blog and I will provide an auto-link at the bottom of my post so that you can leave your post URL and others can visit and see what you have cookin'.
I hope to see you then!